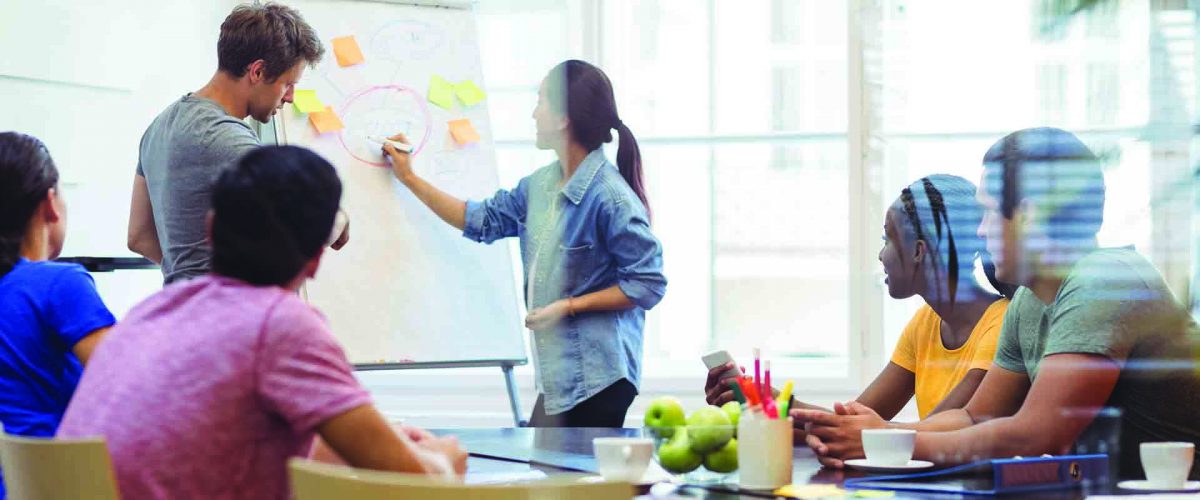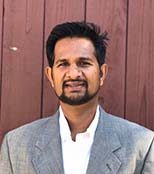 Mr. Prakash Ramadass, MSEE
Director & Co-Founder
Prakash currently serves as  a member of the Board of Directors for Seagrass Technologies Private Limited. Prakash has over 15 years of experience bringing innovative technologies to market with proven expertise in Product Development, Product Management and Product Marketing from leading global technology companies in Silicon Valley, California, USA. Besides being an energetic leader, Prakash has proven ability to work in a matrix environment, with successful track record of driving, managing, growing products and customer base in a multitude of challenging emerging industries.
Prakash was most recently a Senior Manager at Renesas Electronics Corporation, spearheading the company's expansion into new categories of connected devices in Internet of everything. Previously, he has held senior level technical marketing and product leadership roles in leading networking, telecommunication, and energy companies such as Silver Spring, S&C Electric, Alvarion and Alcatel Lucent. 
Prakash holds a MS in in Electrical Engineering from Southern Illinois University and a BS in Electronics from Mepco Schlenk Engineering College. Prakash enjoys traveling, cooking, fishing, and staying outdoors.
---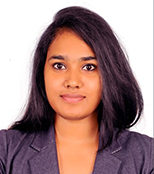 Ms. Monisha Reddy, MS
CFO & Co-Founder
Monisha is one of the co-founders, Chief Financial Officer and member of the board of directors for Seagrass Technologies Pvt Ltd. Monisha acts as a liaison to address the gaps between the technical and management functions given her background in biotechnology and business management. She possesses strong experience in project management, marketing, Human resources along with micro algae culturing and harvesting techniques.
Monisha holds a Master's degree in Business Management from New York University, USA and B.Tech in Biotechnology from Anna University, Chennai, India.
---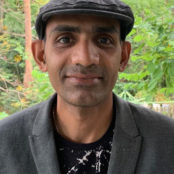 Dr. Swaminathan Detchanamurthy, Ph.D
CSO & Co-Founder
Dr. D. Swaminathan is one of the co-founders and member of the Board of Directors for Seagrass Technologies Pvt Ltd. He holds a PhD in Chemical and Process Engineering (Bioprocess Engineering Specialization) from the University of Canterbury, New Zealand. Earlier he had completed his M. Tech in Industrial Biotechnology from SASTRA University, India and B. Tech in Chemical Engineering from E. G. S. Pillay Engineering College (affiliated to Bharathidasan University), India.
Currently, he is working as a Associate Professor in the Department of Chemical Engineering, Sri Venkateswara College of Engineering, Chennai-India. Prior to that position, he was working as a postdoctoral teaching and research fellow at the Chemical Engineering Department of University of Mississippi, MS-USA and as a postdoctoral research associate at Microbiology and Cell Sciences Dept., University of Florida, FL-USA. Before taking up the PhD position, he was working as lecturer for 4 years in two different institutes in India, Bharath University and Sri Venkateswara College of Engineering, Chennai-India.
Recently, he has received a research funding under young scientist category worth of 20 lacs from SERB-DST in his current position. His current research focuses on the production of value added products from marine micro algae, photo-bioreactor design with LEDs, air pollution control through innovative biological technologies etc., So far he has published 17 research articles in high impact factor journals in his field of specialization. He has also written a book on bioreactor design and contributed two chapters in a bio-refinery related book recently.
His expertise in the field of bioprocess engineering (both academic and research) and especially in the specific area of algal bioprocess and pollution control brings asset to Seagrass Technologies and hence he leads the R&D wing of the company as Chief Scientific Officer.
---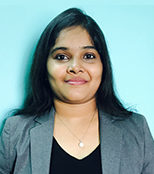 Dr. Suganya Baskaran M.Tech, Ph.D 
COO & Co-Founder 
Suganya is one of the co-founders, Chief Operating Officer and member of the board of directors for Seagrass Technologies Pvt Ltd. She possesses excellent skills in the areas of algal culturing & harvesting and plant tissue culture which strengthens the team in terms of operations and maintenance.
Suganya holds a Master's and bachelors degree in Biotehnology from Anna University, Chennai-India and Ph.D. in Chemical Engineering from Anna University, Chennai, India
---